I've posted about my role-playing roots here before, but to give a quick recap: I'm basically a n00b. I actually got started out reading DragonLance novels, which naturally lead into D&D miscellany, but other than a few feeble attempts to play at a relatively young age and a few more feeble attempts at NWoD as an adult (interspersed with some Shadowrun in the intervening years), much of it is new to me — even the old stuff.
My D&D-specific gaming experiences lie almost solely in the 1994 boxed set of The Classic Dungeons & Dragons Game, though I recall reading through a few random texts like the Rules Cyclopedia and Psionics Handbook (2e), without actually doing anything with them. So, twenty-some years later, returning to the RPG scene, I am basically as much a n00b now as I was then, if not more so since so  much has happened in the interim.
Obviously, and although being aware of OSRIC rather early on, I missed the whole OSR explosion. For a newbie, unschooled in the ways of D&D, that's a tough nut to crack in a lot of ways. I wrote a little on it before, but my understanding then was still very limited, so I felt obliged to give a better "quick start" introduction to the rough history of D&D and how that is translated into the retro-clones of today.
First, Some Definitions
Presumably you've heard the term OSR, "old school", and "retro-clone" in relation to role-playing games and probably know what they mean, but for clarity's sake, I'll just reiterate them here briefly.
OSR can be defined as either Old School Renaissance or Old School Revival, or some /'d incarnation there of, essentially referring to the "old school" — which is is to say, earliest — versions of the Dungeons & Dragons role-playing game. The original one, created by Gary Gygax and Dave Arneson back in the early 70s.
The renaissance and revival bits point to the new-found popularity of playing exactly these nostalgic games, or the "retro-clone" games that are new games based on those original versions of D&D. Typically the retro-clones are updated, clarified, or tweaked (sometimes called "house ruled") to the authors' preferences. This is all made possible without too much legal concern thanks to the Open Game License (OGL) and the System Reference Document (SRD), set forth by the copyright holders of Dungeons & Dragons, Wizards of the Coast (now owned by Hasbro), which effectively "open sourced" the game.
The History of D&D and those Crazy OSR Acronyms
When you start looking blindly into this OSR thing, the first thing you'll notice is the crazy acronyms you're going to see used in describing these games: BECMI, B/X, BD&D, OD&D, 0e, 1e, etc.. I found it overwhelming at first, but it's really not too complicated when you see them in the timeline of Dungeons & Dragons. I'm not an expert on the history of D&D (like I said, I'm still pretty green), so I'll just give the brief overview as I know it, but the point here is to show you the OSR terminology alongside its source and some relevant, mainstream retro-clone games for each.
For the most part, my understanding of all this is from Wikipedia and the list of retro-clone games at Taxidermic Owlbear.
1971: Chainmail
Gary Gygax, the creator of D&D, was first and foremost a wargamer. That's a topic in and of itself, but suffice to say, wargames are largely about simulating strategic mass combat with miniatures and it has a history as old as war. Gary and a guy named Jeff Perren published a medieval wargame called Chainmail which had some supplemental rules for fantasy wargaming. This is basically where it all starts, and you'll even see references to Chainmail later on in the original Dungeons & Dragons game and the supplements that followed.
OSR synonyms: I'm not aware of any. It's just Chainmail.

Retro-Clones:  Chainmail is a wargame, so I'm not sure it's really included in the whole revival thing, other than its direct link with OD&D (see below).
1974: Dungeons & Dragons
This is — you guessed it — the original version of Dungeons & Dragons written by Gary Gygax and Dave Arneson and published through their newfound company Tactical Studies Rules, Inc. (commonly referred to as TSR, they had published a few other miniatures games previously). The game was presented as three booklets and packaged in a wood-grain box, with dice sold separately. The three booklets were: Men & Magic,  Monsters & Treasure, and The Underworld & Wilderness Adventures.
In the years following, five supplements were released: Greyhawk (Gygax's campaign setting), Blackmoor (Arneson's campaign setting — required Chainmail), Eldritch Wizardry (psionics, druids, etc.), Gods, Demi-Gods & Heroes (mythology examples), and Swords & Spells (an update of the Chainmail miniatures rules). In 1977, the original rules and supplements were reprinted (after removing copyright-infringing Lord of the Rings references — hobbits became halflings) and packaged together in a white box.
OSR synonyms: OD&D (Original D&D), 0e (zero edition), "the three booklets", or "white box"

Retro-Clones: Swords & Wizardry, Microlite74, White Box: Fantastic Medieval Adventure Game (each incorporate varying levels of the supplements)
1977 – 1979: AD&D
Next came the beginnings of Advanced Dungeons & Dragons, which were more complex, codified rules for tournament play of D&D, starting with the Monster Manual (aka MM) in 1977, followed by the Player's Handbook (aka PHB) in 1978, and  Dungeon Master's Guide (aka DMG) in 1979. These were largely written by Gary Gygax.
OSR synonyms: 1e, first edition

Retro-Clones: OSRIC, Scarlet Heroes, Microlite78, Advanced Edition Companion (requires Labyrinth Lord)
1977: Basic D&D
The creation of AD&D necessitated the separation of the complicated (alienating?) tournament rules from the looser "basic" rules, so these were split out into a separate product, called the Dungeons & Dragons Basic Set. This first Basic Set was a rewrite of the original game by J. Eric Holmes — that is to say, Dr. John Eric Holmes, a medical doctor and neurology professor at USC. This version encompassed levels 1 through 3 and came in a blue box with a a dragon and a pair of adventures on the cover.
This division of AD&D and Basic D&D would continue essentially until 3rd edition in 2000, the last "basic" set being the very same Classic Dungeons & Dragons game in the tan box, which I mentioned and pictured above.
OSR synonyms: Basic, Holmes BD&D, "blue box"

Retro-Clones: Blueholme, Mazes & Perils
1981: Basic and Expert D&D
With AD&D "in the books" (get it?!), TSR looked to revise the Basic Set again. This time, Tom Moldvay was up to bat. Once again, the rules covered levels 1 through 3 and the set was produced in a magenta-colored box with a sea-serpenty looking dragon and a wizard on the cover. This was followed up with the first Expert Set, written by Dave Cook, designed to expand on the Basic set and take adventurers from levels 4 through 14. This one was in a light blue box, with a very similar artwork by the same Erol Otus.
I've not crunched any numbers, but I'd say the large majority of retro-clones are based on this combined version of D&D.
OSR synonyms: Moldvay/Cook BD&D, B/X

Retro-Clones: Labyrinth Lord, Lamentations of the Flame Princess, Microlite81
1983-1986: Companion, Master, and Immortals
In 1983, a man by the name of Frank Mentzer came along and revised what was now the 3rd edition of the Basic Set (in a red box, with Larry Elmore artwork). He continued on with the Expert Set (a different blue box), and decided level 14 shouldn't be the end. Three more boxed sets were produced in the years following, comprising the Companion Set (teal box), Master Set (black box), and Immortals Set (gold box), the last of which allowed characters to transcend into lower godhood, beyond level 36.
OSR synonyms: BECMI (collectively), Mentzer BD&D

Retro-Clones: I'm not sure any game specifically emulates all of these boxed sets under one roof, but some emulate "Mentzer" Basic vs previous versions. Basic Fantasy RPG I believe is one such, but it also draws on 3.5 D&D and the d20 mechanic, so it's a bit of a mashup (but a very popular one at that).
1986-1994: The Outskirts of the OSR
We're now at the outer limits of the OSR. The bulk of it is based on the above, but there are a few games based on 2nd Edition AD&D (aka 2e), such as Hackmaster.  In 1991, the "basic set" was revised again by Troy Denning into the "black box", but was now called The New Easy-to-Master Dungeons & Dragons Game and extended to 5th level instead of 3rd. Again in 1994, came the "tan box" I described in the intro, edited by Doug Stuart and renamed again to The Classic Dungeons & Dragons Game.
However, one notable exception came about in 1991: The Rules Cyclopedia (aka RC). This was a reference book aimed at existing BD&D players (as opposed to the "black box" aimed at new players) that comprised, essentially, the Basic, Expert, Companion, and Master sets into one volume for characters levels 1 through 36. It's really a great book (I just bought the print on demand hardcover, myself) and a lot of people are fond of it. If you play many OSR games, you may also find the appendix useful, which contains guidelines for converting from BD&D to AD&D or vice-versa.
OSR synonyms: 2e (AD&D 2nd Edition), RC (Rules Cyclopedia)

Retro-Clones: Hackmaster (2e), Dark Dungeons (RC + Immortals)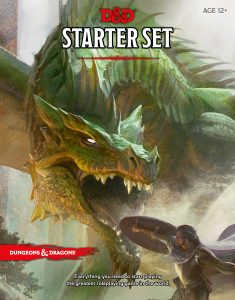 2000-Present: The End of AD&D
In 2000, the division of AD&D and D&D ended and 3rd Edition Dungeons & Dragons was released. Unfortunately, much of the role-playing game "fad" had petered out by this time and TSR went under, acquired by Wizards of the Coast. They put out their own revision in 2003, labeled as 3.5 Edition. There are quite a few games based on 3.5e: Microlite20, Castles & Crusades, and the very popular Pathfinder RPG, produced by Paizo. WotC is also responsible for putting out the OGL and SRD not long after.
OSR synonyms: n/a

Retro-Clones: There are very few 4th edition clones and 5th Edition, some would say, is a retro-clone itself (thanks to the popularity of all the above). You can get started in 5e for free, grab the starter set, or jump off the deep end with the DMG, PHB, and MM.
The Brief History of the OSR
There's one name associated with the OSR you'll see again and again: Matt Finch. While I couldn't say he was the creator of the OSR, he played perhaps one of the largest roles in bringing it to popularity. Matt worked on Castles & Crusades (arguably the first retro-clone, circa 2004) and later helped to create OSRIC (2006). He then published the exemplary (and free) A Quick Primer to Old School Gaming (also at Lulu), which I recommend you give a read-through if you're unfamiliar with the looser, story-driven style of old school games. Soon after, he released his OD&D-based game, Swords & Wizardry — which is still one of the most popular retro-clones in three rule variants: WhiteBox, Core, and Complete — but not before Daniel Proctor could publish his B/X clone, Labyrinth Lord, in 2007.
The rest is history. Or the contemporary, I guess. A landslide followed, highlighted by titles like Basic Fantasy RPG, Lamentations of the Flame Princess, and Paizo's Pathfinder explosion.
I would also be remiss if I did not mention James Maliszewski's Grognardia blog, which became a hub of OSR information.
But Wait, There's More
These old-school games and their clones have become so popular that they've spawned many interesting and creative explorations of the genre. Minimalistic, rules-light games with an emphasis on "old school" flavor and style are everywhere you look.  In addition to rules, many new adventure modules, campaign settings, and other supplements serve to emulate the same retro feelings. Some games, like Dungeon Crawl Classics and Dungeon World use modern mechanics but target the pulp fantasy vibe of the 70s. Or, even  Tunnels & Trolls, the long-time competitor of D&D (with quite a few solo modules, I might add), and games like Palladium, while not technically OSR (ie. not based directly on D&D), have been dragged along with the trend just for the old school nostalgia. And of course, there's sci-fi, urban fantasy, and other spinoffs based on OSR mechanics (check out Stars Without Number).
As to the rules differences between all of these versions — well, I'm not really the one to ask, to be honest. The main differences in OD&D and BD&D are in class choices, alignment choices, and a shift from using d6s for most things to utilizing different polyhedrals for different things. As to the various BD&D versions I think the differences are fairly minor, up until BECMI & RC, when the largest change is to the Thief class (essentially, they were "nerfed" to spread their abilities out over 36 levels instead of 14). And, of course, AD&D has many more rules, monsters have more stats, and it's all-around more complex.
The great thing about it all is, firstly, most of these products are available FOR FREE. Secondly, whichever OSR product you dive into, it's fairly simple to convert materials between any of the other games of this era (as I mentioned, the RC appendix has some guidelines for this, so check that out), so you could easily play a 1e adventure module with B/X characters without much mental fatigue or complex calculations.
Hopefully this has been a fairly decent and not-to-inaccurate explanation to demystify the OSR and point you in the direction you'd like to go. If you can't decide, I'd suggest one of the mainstream retro-clones, particularly Labyrinth Lord (B/X clone) since the no-art rules can be obtained free of charge, and they also have supplements to expand the rules towards AD&D 1e (Advanced Edition Companion also free) or  for creating Original Edition Characters (not free, but super cheap). There's also tons of supplements with their compatibility license, many of which are simply incredible (e.g. the Barrowmaze mega-dungeon).
Now, go roll some dice!
Note: The OSR logo is created by Stuart Robertson and licensed under the CC BY 3.0.